Lumerical is committed to providing tools that enable researchers to push the boundaries of nanophotonic research and bring new technologies to life.  We listen closely to the academic community and rely on their input to help define our product roadmaps and innovations.  To deliver the highest value to our academic users, Lumerical provides:
All of our academic product offerings, including teaching licenses, are fully featured and all of our users enjoy the same fast, accurate, easy to use software tools. The Academic license options available address varying budgets, installation methodology, and requirements for technical support.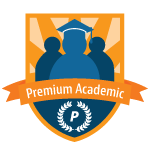 Premium Academic License
The Premium Academic License is Lumerical's standard Academic License offering. The Premium licenses are ideal for research groups or individual users looking for direct email and phone support from our world class support team.
Supported OS: Windows, Mac OS, and Linux
Technical Support Plan: Premium Plan (dedicated phone & email)
Network: Node-locked or floating network
Functionality: Unrestricted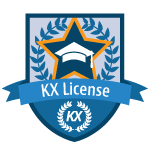 KX License
The KX License is the perfect option for budget minded individual users. The KX License users benefit from the full functionality of Lumerical products installed on an individual workstation or laptop. So what is different from our Premium Academic License? Your support is exclusively provided through the Knowledge Exchange, our user-driven forum which is moderated by Lumerical's Product Experts.
Supported OS: Windows and Mac OS
Technical Support Plan: Community Plan
Network: Node-locked
Functionality: Unrestricted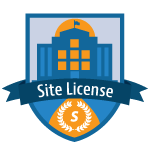 Site License
The Site License offers Lumerical's best value-per-license. Achieve economies of scale for many users across a research group, faculty or institution, a Site License is an opportunity to pool budget and share a large reserve of licenses. The Site License covers Lumerical's complete design and simulation suite, allowing you to choose the best license combination for your research requirements.
Supported OS: Windows, Mac OS, or Linux
Technical Support Plan: Site Plan
Network: Floating network
Functionality: Unrestricted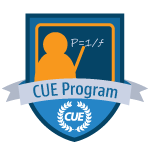 Commitment to University Education
Lumerical's Commitment to University Education (CUE) program supports photonics education by providing educators and students with access to photonic design and analysis software tools. Through this program, the engineers and scientists of tomorrow can advance their understanding of photonics, electromagnetics and semiconductors in applications ranging from integrated optical communications to solar energy and biophotonics.
CUE program participants gain access to:
The most up-to-date Lumerical software tools, the same fully featured versions available to our research and commercial customers
Lumerical's extensive online Knowledge Base
Lumerical University solver courses
Technical support from the user community and Lumerical's applications team via the Knowledge Exchange community forum