Quantum Well Gain Simulator
MQW simulates quantum mechanical behavior in atomically thin semiconductor layers, enabling engineers to accurately characterize band structure, gain and spontaneous emission in multi-quantum well structures. When designing lasers, SOAs, electro-absorption modulators or other gain-driven active photonic devices, MQW provides the deep physical insight necessary to ensure success.
MQW is a solver within Lumerical's DEVICE Multiphysics Simulation Suite, the world's first multiphysics suite purpose-built for photonics designers. The DEVICE suite enables designers to accurately model components where the complex interaction of optical, electronic, and thermal phenomena is critical to performance. As part of Finite Element IDE, designers can quickly analyze complex active devices while benefiting from Lumerical's industry-leading usability, performance, and accuracy.
Key MQW applications include:
edge-emitting lasers
VCSELs
Electro-absorption modulators
SOAs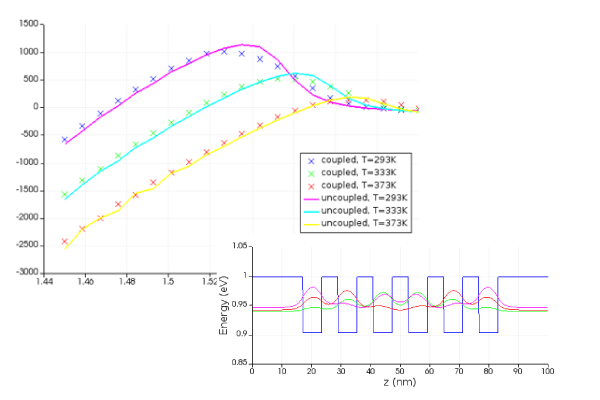 MQW Gain
Fully-coupled quantum mechanical band structure calculation using k.p method
Wavefunction and band diagram calculation
Gain and spontaneous emission
Incorporates temperature, field, and strain effects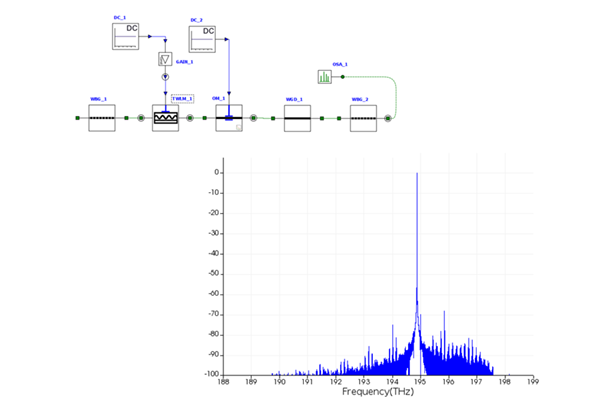 Integrated Laser Simulation
Simulate and extract key parameters for TWLM
Build sophisticated laser models, incorporating tuning and external feedback effects
Characterize steady-state and transient laser performance, including threshold gain, lasing spectrum, SMSR, LI, turn-on, and modulation response
Requires INTERCONNECT and Laser Element Library licenses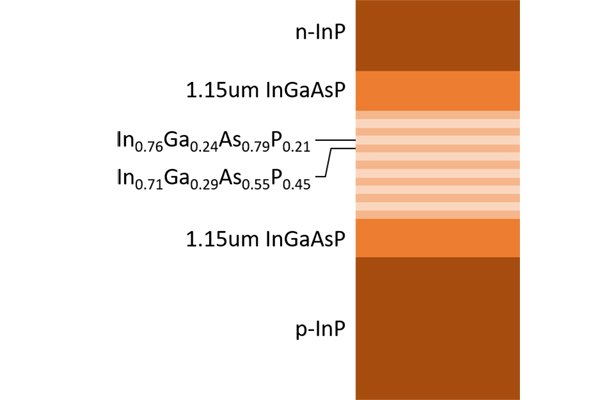 Comprehensive Material Models
Includes material library with common III-V semiconductors
Automatically builds models for fractional semiconductor alloys (eg. InGaAsP)
Script accessible and customizable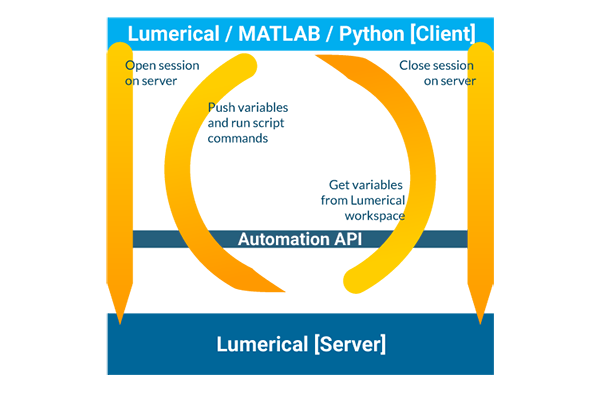 Automation
Lumerical tools are interoperable through the Lumerical scripting language, Automation API, and Python and MATLAB APIs.
Build, run, and control simulations across multiple tools.
Use a single file to run optical, thermal, and electrical simulations before post-processing the data in MATLAB.