Runtime Library and Utilities for PIC Simulation
Lumerical's Photonic Verilog-A Platform enables multi-mode, multi-channel, and bidirectional photonic circuit modelling when used in conjunction with industry's leading EDA simulators, facilitating the design and implementation of electronic-photonic integrated systems.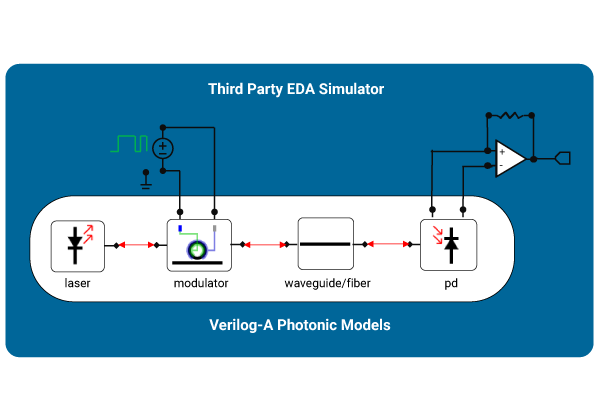 The first commercial solution for modeling photonics using Verilog-A, with major breakthroughs:
Bidirectional optical port
Scalable optical channels and modes through CML Compiler model generation
No optical bus for optical connection, keeping the consistency between schematic and layout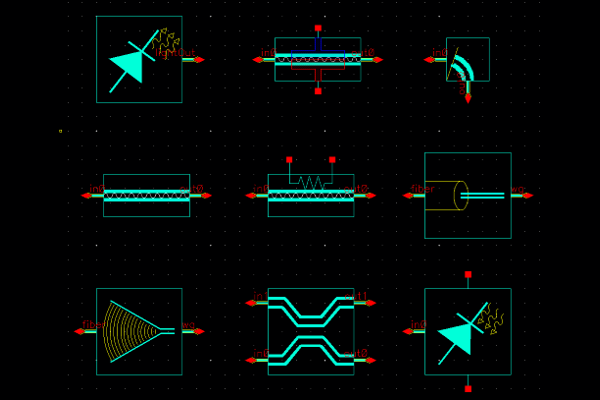 What do we offer?
Automated and reproducible generation of version-controlled​ models through CML Compiler
Offer IP protection through CML encryption
Various fixed and parameterized photonic models are available, including CW lasers, waveguides, optical phase shifters, photodetectors, and optical N-port S-parameter elements.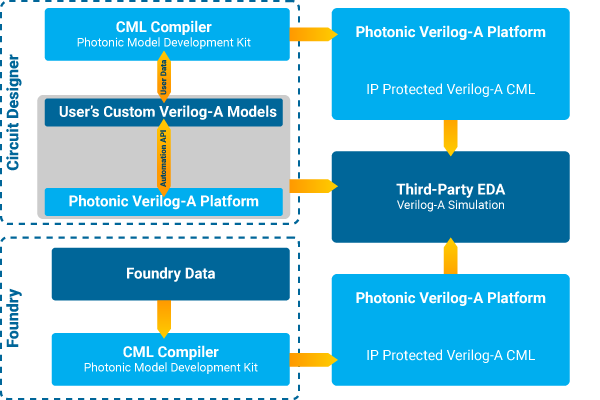 How it works
Generate​ Verilog-A models through CML Compiler
Obtain Lumerical's Verilog-A models from production foundry PDKs (coming soon)
Build your own custom Verilog-A models based on Lumerical's Verilog-A runtime API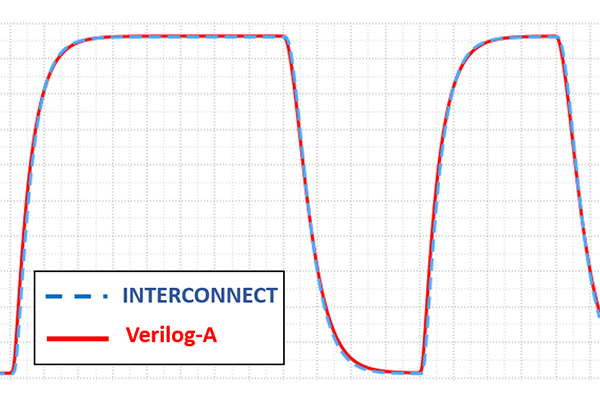 Verilog-A vs. INTERCONNECT
Lumerical's Verilog-A models accurately represent component behavior, and are consistent with INTERCONNECT models as they are generated from the same data source using CML Compiler
Both approaches have specific advantages for different applications and simulation requirements. Verilog-A models can leverage many built-in analyses (e.g., ac analysis and noise analysis) and advanced features (e.g., variable time stepping) of EDA simulators; while INTERCONNECT is a dedicated, best-in-class simulator for photonics, naturally enabling bidirectional, multi-mode, multi-band simulation
One or both approaches may be needed at different phases of designs, and the key to success is to pick the best for the application.