Comprehensive Optical Waveguide Design Environment
Whether you are working on fiber optics or integrated photonics, MODE has everything you need to get the most out of your waveguide and coupler designs. The Bidirectional Eigenmode expansion and varFDTD engines easily handle both large planar structures and long propagation lengths, providing accurate spatial field, modal frequency, and overlap analysis.
MODE is a simulator within Lumerical's DEVICE Multiphysics Simulation Suite, the world's first multiphysics suite purpose-built for photonics designers. The DEVICE Suite enables designers to accurately model components where the complex interaction of optical, electronic, and thermal phenomena is critical to performance.
Key MODE applications include:
Waveguides
Tapers
Couplers and resonators
Integrated optics
Electro-optic modulators
Fibers
Thermal tuning and switching
Transmission lines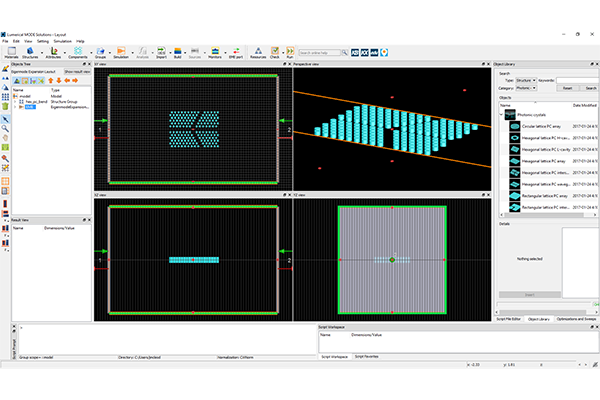 3D CAD Environment
3D CAD Environment and parameterizable simulation objects allow for rapid model iterations.
Build 1D, 2D, or 3D models
Define custom surfaces and volumes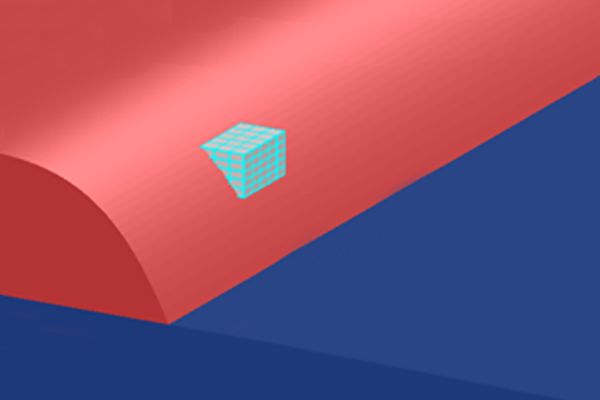 Advanced Conformal Mesh
Achieve high accuracy with your simulations, even with coarse meshes, thanks to submesh geometry sensitivity
Compatible with dispersive and high-index contrast materials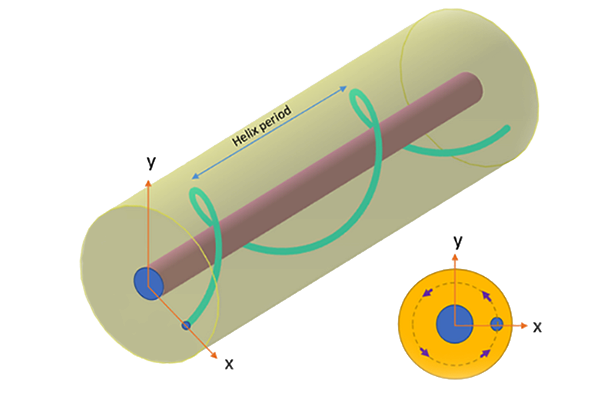 Advanced Analysis
Bend loss analysis
Overlap calculation / analysis
Modal area analysis
Helical waveguides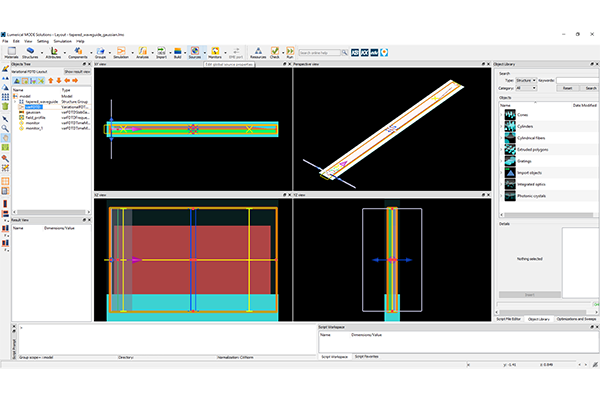 Variational FDTD Propagation
Simulate large planar waveguides with the accuracy of 3D FDTD at 2D simulation speeds, with MODE's 2.5D variational FDTD (varFDTD) solver.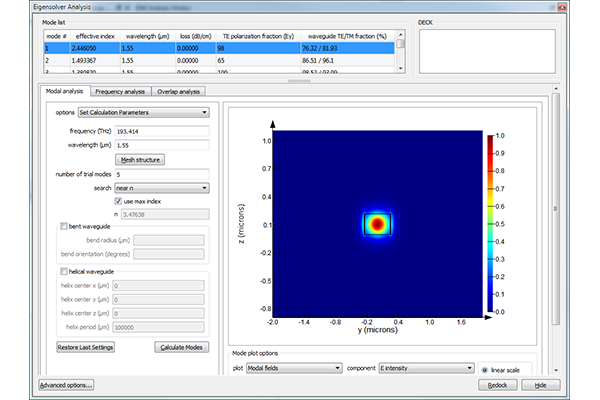 Eigenmode Analysis
Ideal for large propagation lengths in waveguide or fiber devices
Automatically sweep device length and periodicity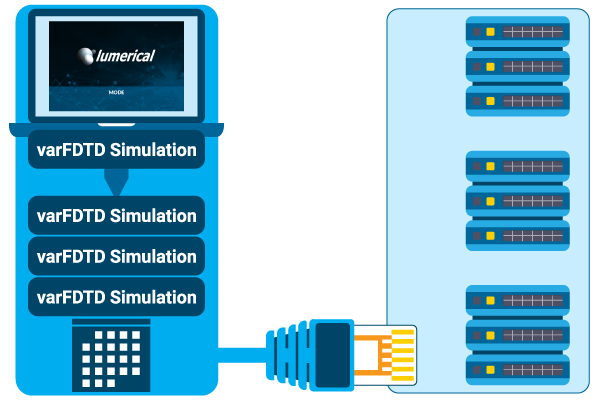 MODE Accelerator
Lumerical's high-performing varFDTD works seamlessly with high-performance computing (HPC):
Greatly speed up single very-large simulations or parameter-sweeps with many small simulations
Works seamlessly with on-premise platforms or cloud platforms such as Amazon AWS, Microsoft Azure, Google Cloud, and Alibaba Cloud
Using MODE's built-in scheduler, launch many parallel servers with little effort
Job check-pointing to reduce computing costs by enabling users to recover from hardware failures or access to inexpensive spot pricing from cloud providers
Support for Amazon Linux and self-activated licensing.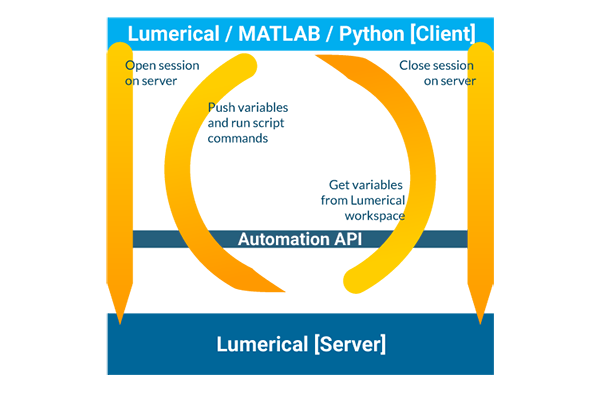 Automation
MODE is interoperable with all Lumerical tools though the Lumerical scripting language, Automation API, and Python and MATLAB APIs. Simulate optical components using optical, electrical, and thermal multiphysics.
Need help with your Lumerical products?
Our product experts and support specialists make us the preferred full service R&D solution partner in the industry.

Visit our Support page